Five exceptional examples of agile email marketing.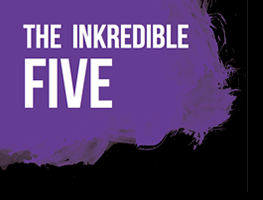 Inkredible Five Winter 2014
Featuring the best agile email campaigns of the season from The Knot, Finish Line, American Signature Furniture, RadioShack, and Movember.
Each season, the Movable Ink team honors five innovative brands for creating agile email marketing campaigns that stood out in the inbox.
The Winter 2014 edition of The Inkredible Five highlights our five favorite emails of the past season that incorporate time-sensitive offers, real-time social media feeds, live geo-targeting, video, and image personalization to create eye-catching and relevant campaigns.
Find out how leading brands cut through the clutter during major holiday shopping events including Black Friday, Cyber Monday, and the final days before Christmas.
Fill out the form to download the Summer 2013 version of Inkredible Five PDF.
To recieve your Inkredible Five Summer 2013 PDF, fill out the form below.
Something we can help with?
Get in touch with any questions / comments you may have.
Sign up for our newsletter
Get the latest news, product releases, research, and best practices guides from Movable Ink delivered straight to your inbox.